Peaks & Valleys: A Neomonde Album Release
Roots in Raleigh: Music History
North Carolina has been such a wonderful place for us to call home. Our family, and family of restaurants, has been enriched through connecting to the local community in too many ways to count, including a very unexpected one. 
Music.
We have been most fortunate to have several notable musicians and supporters of the arts pass through our doors, allowing us to develop friendships and participate in the vibrant and developing musical culture that has grown up in Raleigh, North Carolina and Triangle area over the decades. We have been waiting several years to share a special project with you, but now the time has come! 
We are releasing a brand new album dedicated to the, now, 42-year history of Neomonde! Read on to learn more about this rich musical journey and the album, Peaks & Valleys, that captures so much of our Lebanese home and the new one we have built here for almost half a century. Enjoy!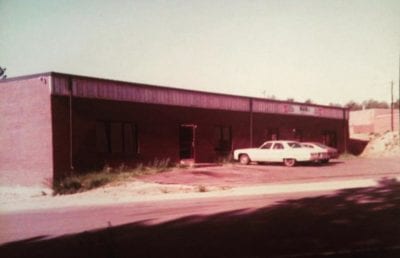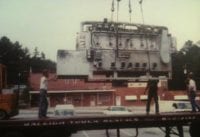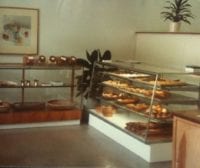 Notable Names
Colonel Bruce Hampton for instance, a southern rock legend who first gained attention as the leader of the Hampton Grease band in the 1960s and early '70s, having produced a truly unique and eclectic sound. 
(Learn more about this legendary American musician and his story: https://www.nytimes.com/2017/05/02/arts/music/bruce-hampton-70-jam-scene-patriarch-dies-after-collapsing-on-stage.html)
After noticing the development of his son Christopher's love for music and great appreciation for the Colonel, Neomonde owner, Sam Saleh, invited the Colonel to the restaurant. This began a friendship between the two that lasted long throughout the years. The famous musician would stop by Neomonde for lunch whenever visiting the Raleigh area.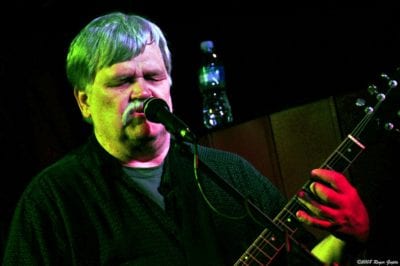 Bobby Patterson was another frequenter of Neomonde – a bass player and singer for the funk band from Raleigh, DAG, which formed in 1989 and eventually signed with Columbia Records in 1994. 
And so was John Custer, DAG's producer as well several others: Corrosion of Conformity, a pretty big metal band, and The Connell's, an old school band who used to come in and visit Neomonde as well. As you can imagine, it was an unexpected treat to connect with so many notable musicians that called Raleigh home as well.
In general, the "college music" scene – the term for "indy" music before it was indy – was quite significant in the area. Raleigh, and the Triangle region at large, have been in such a high season of growth and forward progress that it's interesting for us to reflect upon the area's culture over the decades.
A Breeding Ground for Inspiration
And it was in this community atmosphere and being introduced to influential musicians and supporters of the arts that Chris Saleh (son of owner Sam Saleh) grew up and discovered his own passion for music, specifically the drums. 
He and childhood friend Matt Battle, and their high school rock band, even opened for Colonel Bruce Hampton at the old Player's Club around 1995/96.
Things have come full circle now. 
Friendship: From Coast to Coast
Christopher and, already noted above, longtime friend Matt Battle grew up together in Raleigh. The two met in kindergarten and went all the way through Sanderson High School together, graduating in 1996.
Rooming together at East Carolina University, and then leaving after a year to go to Georgia State University's School of Music, they later wound up in Los Angeles working as session players – Saleh on drums and Battle on guitar – while writing songs and arrangements on weekends.
Eventually, they decided to launch a full-time recording operation under the Boom-Batt Productions. The "Boom" stands for Christopher's drums and the "Batt" as an abbreviation of Battle's name. It's also a nod to rapper KRS-One's early '80s production company, Boom-Bap Productions.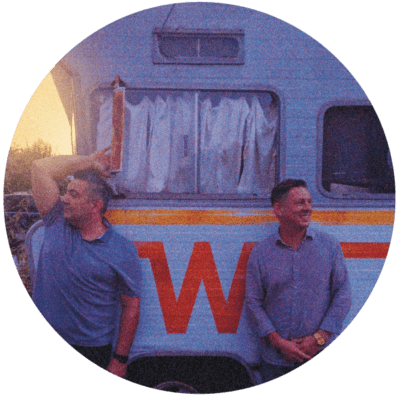 Chris Saleh | Matt Battle | Boom-Batt Productions
With hard work and determination, Boom-Batt Productions was able to collaborate with many notable artists – Nelly, Snoop Dogg, Mario Winans, Bobby Valentino, Paloma Faith, Fat Man Scoop, Jah-Free, OutKast, and many more have had hits and gold records produced by this bicoastal dynamic duo. They were music composers/producers for The Tom Joyner Show on ABC and wrote the theme song for The Steve Harvey Project show and his stand-up comedy film "Don't Trip, He Ain't Through with Me Yet". 
"We collaborate on everything," Christopher says, speaking of times in LA as well as now. "When we're working with an artist, usually I'll get on drums on the drum machine while Matt will knock out some chords on guitar for whatever the singer wants to do. That's how we write."
There and Back Again
Having a string of successes and adventures in developing their sound, Chris moved back to North Carolina in April 2010 to join the family restaurant business at Neomonde, while Matt stayed in LA as a musician. Though now living on separate coasts, the two best friends have continued to pursue their musical interest and talent as much as possible.
Peaks & Valleys
Their most recent project, Peaks and Valleys, has been composed of various influences and experiences, from many different worlds: 
"Peaks & Valleys. A journey. An exploration. Experiencing life on many levels. From the mountains of Lebanon to the Piedmont of North Carolina and the City of Angels, this collaboration is a work of heart that brings together middle eastern influences, rhythms, and beats, family and friends. Music to be shared."
This album is dedicated to Neomonde and it's 42-year history – with plenty of Peaks and Valleys along the way. Check out the music at:
Enjoy the journey with all its highs and lows. For without one, there is not the other.
KidzNotes Charity: Giving Back to the Community
The Triangle community has been such a blessing to Neomonde and our family and we are honored to help give back to the community that has given so much to us. 
20% of Proceeds go to Kidznotes, a charity organization which helps kids discover and perform in different orchestral and jazz groups. If you feel moved, please purchase it now.
Available at:
---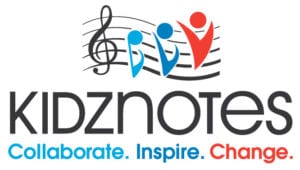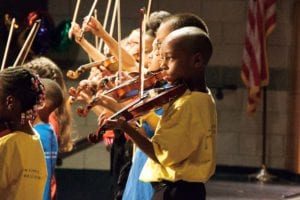 "Life is never a straight line – it's peaks and valleys. Why would you want to be the same person every day of your life?" – Mary Chapin Carpenter