Healthy Nutrition has Never Been so Delicious!
Mediterranean is well known for its rich, distinct flavors. Plenty of rich, natural, sustainable sources of carbohydrates, proteins and fats dominate the diet.
It has been studied and documented that this type of diet can add years (up to 6 years) to your life expectancy! It includes lots of fresh vegetables, healthy oils, moderate amounts of lean animal protein, and limited alcohol, particularly red wines. Unlike many of the other Blue Zones where residents live a-typically long, vibrant lives, Mediterranean diets particularly focus on lemons, potatoes, honey, legumes like chickpeas, black eyed peas, fava beans, barley, and wild greens.
Probably the most well-known Mediterranean Blue Zone is located in Ikaria, Greece, which is known as "the island where people forget to die". Not only does diet contribute to the quality and length of life but other factors rooted in tradition also compliment this healthy and filling diet, including moderate exercise, a sense of friends and family, routine, and a tendency to continue to stay busy with age.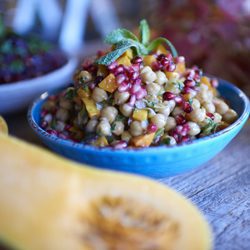 After being recently named one of Raleigh's Most Essential Restaurants, the Saleh family has remained rooted in tradition and the love and attention to detail is unmatched. Be sure to visit us in Raleigh, Durham, or Morrisville and don't forget to join our Frequent Foodie Club for discounts, recipes, dinner ideas and more! We hope to see you soon!