Fall Falafel Pita Sandwich
Pumpkin falafel pita pocket topped with our spicy cabbage slaw and drizzled with a homemoade spicy tahini sauce. (VEGAN)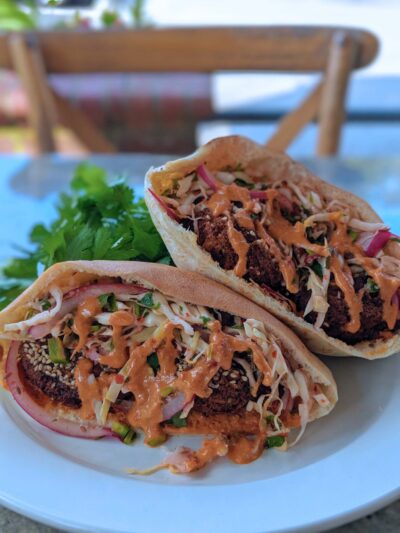 Wheat Berry Salad
Wheat berries tossed with roasted cauliflower, Cannellini beans, beets, roasted green onions, and jalapeño in a pomegranate tahini dressing. (VEGAN)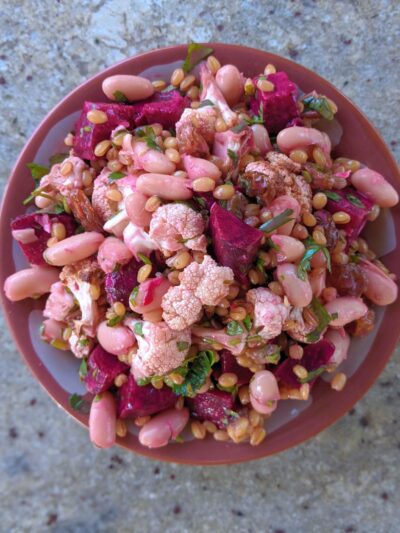 Spicy Fries
French fries tossed with cayenne and served with our harissa labneh (spicy yogurt) sauce. (GLUTEN-FREE | VEGETARIAN)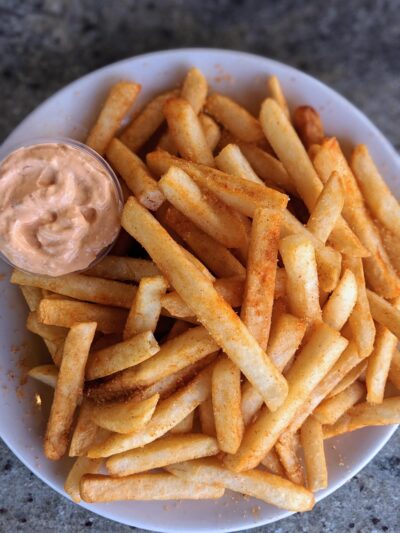 SUNDAY:
Mediterranean Marinated Shrimp Kabobs served over Mediterranean rice
Marinated shrimp in garlic, herbs & spices are grilled and served with Mediterranean rice + 2 sides.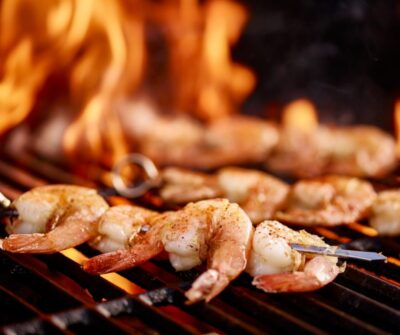 MONDAY
Veggie Curry over Turmeric Rice
Chickpeas simmered in a spicy tomato sauce with garlic and herbs.  Served over turmeric infused rice + 2 sides. (GLUTEN-FREE | VEGAN)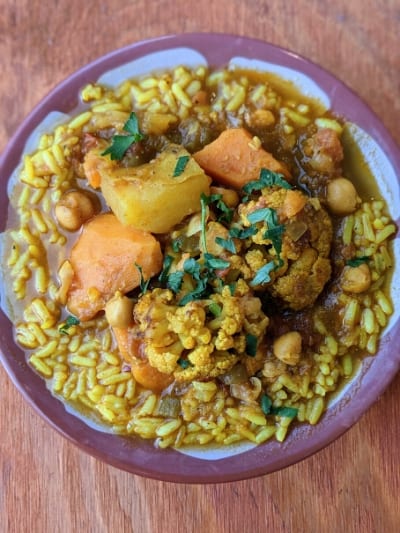 TUESDAY
Pepper Chicken Stew over Turmeric Rice
Oven roasted marinated all-natural chicken thighs simmered with red and green peppers and herbs in a spicy red sauce. Served over turmeric rice + 2 sides. (GLUTEN-FREE)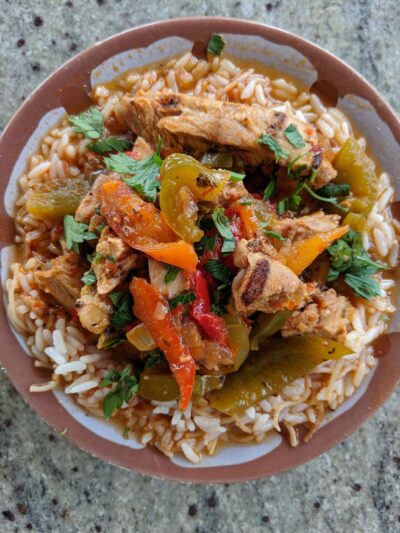 WEDNESDAY
"Samkhe Harra" (Spicy Fish) Pita Sandwich with French Fries
Roasted salmon topped with our fresh tahini salsa and pickled jalapeno and then drizzled with our homemade Labneh Harissa (spicy yogurt) sauce . (PESCATARIAN)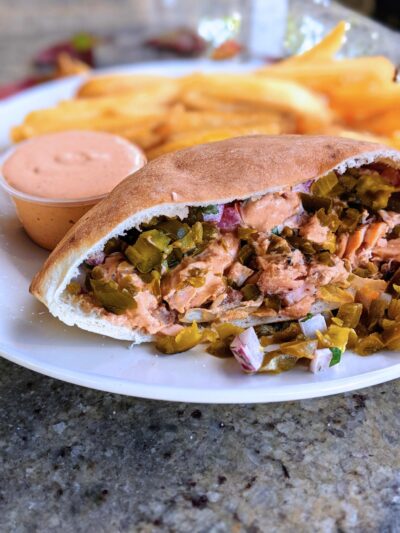 THURSDAY
Chicken & Mushrooms over Mediterranean Rice
All-natural sauteed chicken thighs simmered in a cream sauce with mushrooms and spices + 2 sides.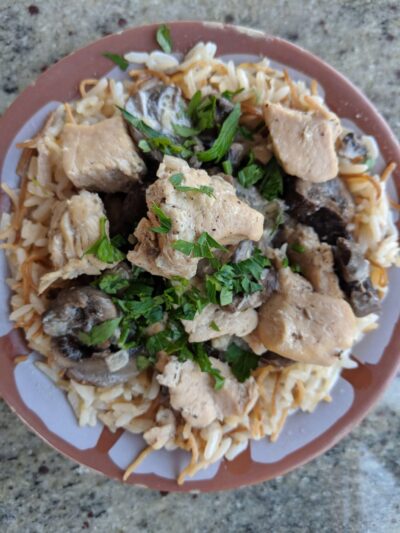 FRIDAY –  SATURDAY
Salmon Kabobs with Battata Harra
Succulent grilled salmon skewers, over roasted potatoes, garlic, & cilantro + 2 sides.  (GLUTEN-FREE | PESCATARIAN)