Neomonde Family Meals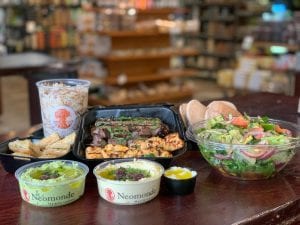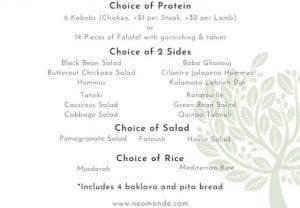 With the ongoing COVID-19 situation we've been searching for more ways to keep serving you, which is how Family Meals were born! What better way is there to continue to serve the community we love than our family making sure you have an easy well-balanced meal for yours? Skip the meal planning stress and cooking mess and let us handle dinner! We chose this menu to meet everyone's needs from gluten-free options to having a sweet tooth we have you covered!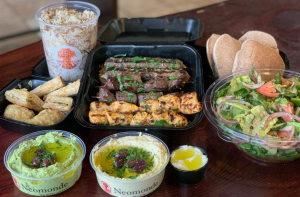 What is in Neomonde's Family Meal?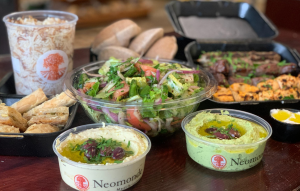 Our Family Meal starts at $35 and serves 4 people. Choose your own food adventure with Family Kabobs or Family Falafel!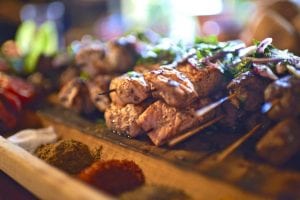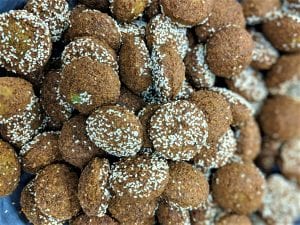 Simply choose your protein for Family Kabobs:
Chicken
Lamb (+ $2 per Kabob )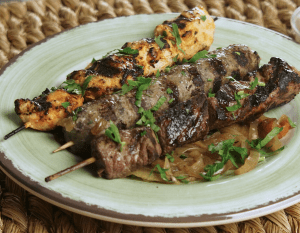 Or pick or our delicious Family Falafel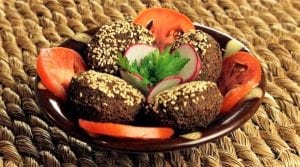 Next choose 2 sides:
Babaganoush
Black Bean Salad
Butternut Squash and Chickpea Salad
Cilantro Jalapeno Hummus
Couscous Salad
Green Bean Salad
Hummus
Kalamata Lebneh Dip
Ratatouille
Tatziki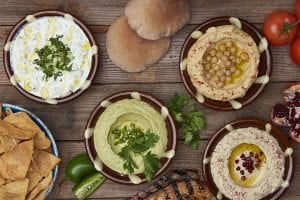 Now choose a salad:
Pomegranate Salad
Fattoush
House Salad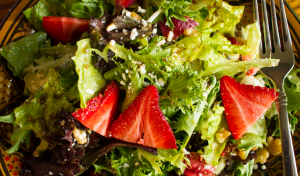 Lastly choose a rice:
Mediterranean Rice
Mjadarah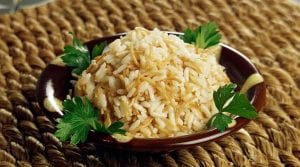 Looking for something sweet?
4 pieces of Baklava come with your meal! Choose from pistachio, walnut or lady finger (with cashew)!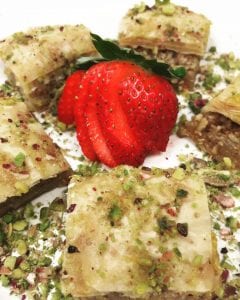 Need wine? We've got that too!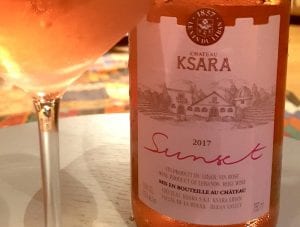 Wine Offerings:
Ksara Blanc de Blancs– a Chardonnay from the Bekaa Valley in eastern Lebanon.
Ksara Sunset– a Rosé wine from the Bekaa Valley in eastern Lebanon.
Ksara Blanc de L'Observatoire – a Sauvignon Blanc, Moscato, and Clairette blend from the Bekaa Valley in in eastern Lebanon.
Ksara Reserve du Couvent – A Cabernet Sauvignon from the Bekaa Valley in eastern Lebanon.
These are some of our favorite wines from Lebanon and are available at $25 a bottle. The perfect addition to a family meal!