The Neomonde Menu Guide for the Season of Lent
Food is central to almost every cultural, spiritual, or family tradition. The Thanksgiving turkey. Easter ham. Passover lamb and matzah. Chinese mooncakes and fourth of July barbeques. Daytime fasting during Ramadan followed by late night meals. A family's favorite recipe or a tradition of going out to get ice cream. The list goes on and on. Nostalgic memories flood our minds with fond remembrances and these seasonal dishes, or ways of eating are eagerly looked forward to, or in some cases adhered to as a discipline.
Lent might be both of these. A season of celebration and a discipline. Its a period of fasting typically associated with the religious calendar of Catholic and Orthodox observances, as well as some Protestant traditions such as Lutheran and Episcopalian – but its also followed by those not associated with any spiritual tradition. Traditions and acceptable food to eat during the season vary according to the practices of each – for some meat is allowed on some days, while for others all animal products are prohibited – but for many, there is a unique feeling and importance of this time, and we have tried our best to accommodate these many practices.
In addition to each person individually deciding to choose something to abstain from, usually a type of food, sweets for example, (but also other indulgences or habits, it can get creative) certain traditions are more standard throughout. Meat for example, except for fish in some cases, is typically not eaten, or limited to not being consumed on certain days such as Ash Wednesday and all the Fridays throughout the Lenten season.
Here's our Neomonde guide to your Lenten season based on our rotating seasonal entrees and regular restaurant offerings.
Vegetarian & Vegan Menus
Our Lebanese/Mediterranean options are extensive. You can find a full list of vegetarian and vegan options from our online 'Dietary Lifestyle' menus here:
Vegetarian Options |  Vegan Options
Below you will find some of our standout favorites.
Falafel

…

"Falafel" /fa – la – full/, are crispy chickpea fritters made with a blend of garlic, fresh herbs, and spices and fried in oil (Neomonde uses sunflower oil).

Ours are made from scratch – chickpeas are soaked overnight, cooked, ground, shaped into balls, about the size of a golf ball, and adorned with sesame seeds.

Its usually served as a side dish or inside pita bread as the principle filler for sandwiches, often accompanied with tahini sauce – a paste of ground sesame seeds mixed with oil, lemon juice, and garlic.
Falafel Friday:
We have these delicious fritters on special all day every Friday at each of our locations in Raleigh, Morrisville, and Durham!
Half Falafel Sandwich: $3.50
Whole Falafel Sandwich: $6
Pita Pocket Platter (½ sandwich w/ two sides & baklava): $9
Salad w/ Falafel: $8
Piece: $0.50
*Gluten-free wraps and pita bread also available.
Stay tuned for many more varieties of falafel sandwiches coming down the pipeline!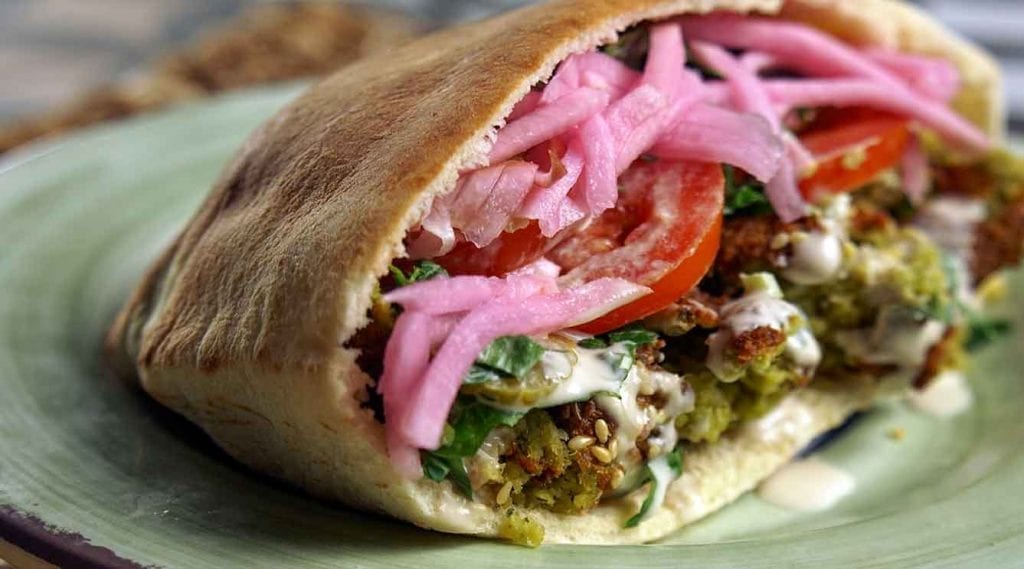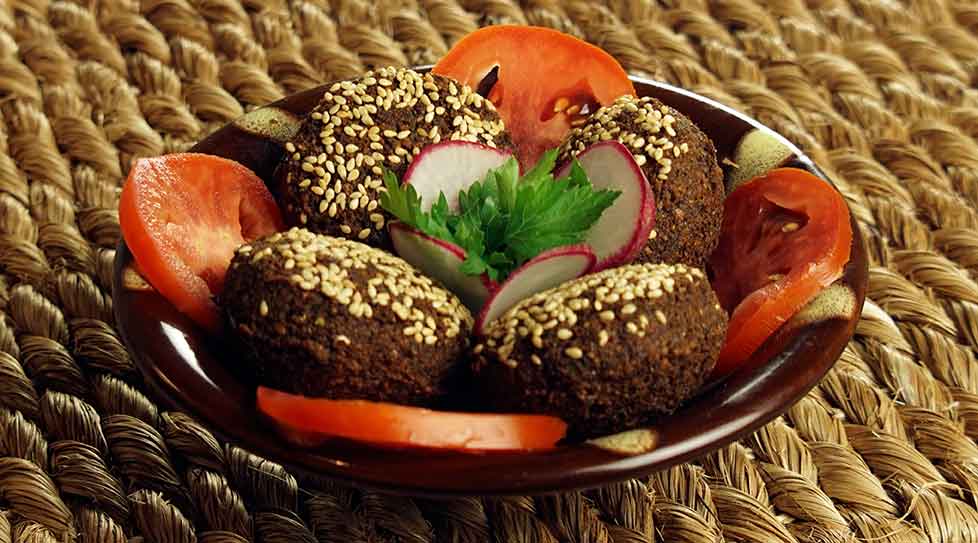 Carbs + Protein = "Mjadarah"
Looking for that one dish that covers all the bases and leaves you feeling satisfied with a hearty meal? Mjadarah is it.
One of our most popular dishes, this simple yet flavorful offering is comprised of rice, lentils, caramelized onions, and salt (we use only sea salt).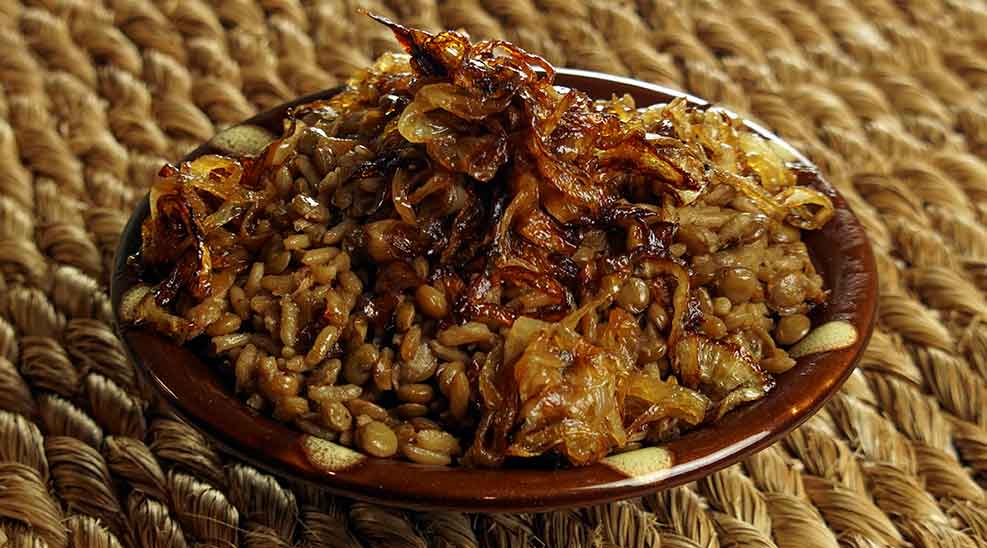 Low Carb Vegetarian Options
Struggling to find low-carb options when meat is no longer on the table either? We got you:
Sautéed Green Beans

(GF, V): Green Beans with crushed tomatoes, garlic, onions & spices
Baba Ghanouj (GF, V): Roasted eggplant, tahini (low-carb high fat, from sesame seeds!), lemon juice, garlic & salt
Tatziki (GF, VGT): Lebanese yogurt, cucumber, garlic, mint, olive oil & lemon juice
Ratatouille (GF, V): stewed eggplant and tomato, onion, green bell pepper, garlic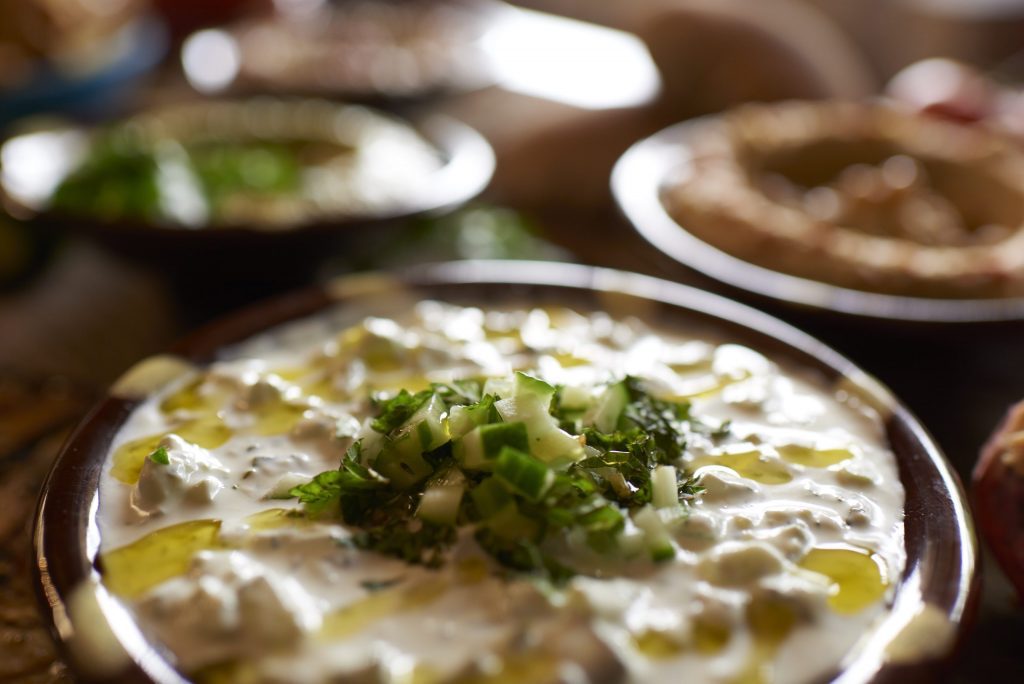 Salmon Kabobs: "Fish Fridays"
Fish, especially during the beloved "Fish Fridays", plays an important role during Lent. You will be happy to hear that we offer these succulent skewers every Friday as well and in all of our locations (Raleigh, Morrisville, Durham)!
Marinated with garlic, sumac, and served with Batta Harra -fried potatoes with garlic, cilantro (Gluten-Free). Choose one for a small entree or two for a large.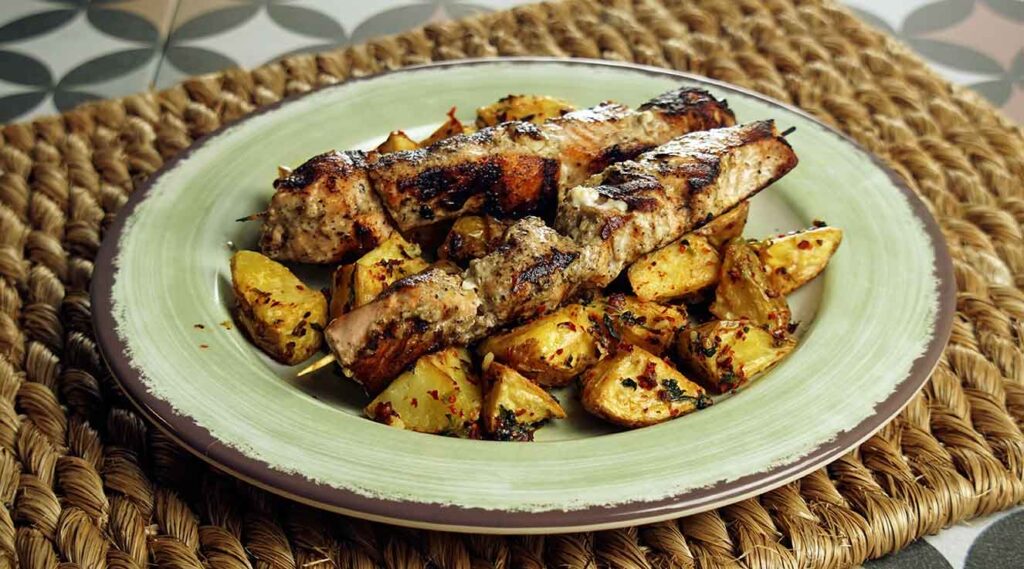 Daily Seasonal Entrees
(*available at our Raleigh and Morrisville locations only)
View our complete seasonal menu here: Seasonal Menu
Monday ("Meatless Mondays"): Vegetable Curry over Mediterranean Rice: A medley of vegetables sauteed and spiced with turmeric, mixed spices, served over Mediterranean rice (Vegan)
Wednesday (*Morrisville Only): Salmon Stew over Turmeric Rice: Salmon fillets in a rich tomato broth served over turmeric "golden rice".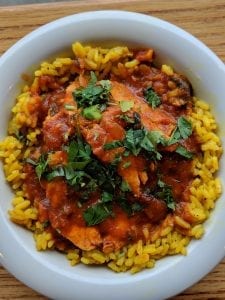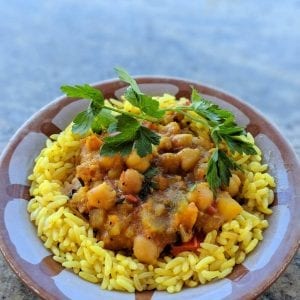 Halva: The Lenten Dessert
When it comes to desserts, Halva is by far the most popular Lenten sweet, and it comes in many varieties.
Halva is any of various dense, sweet confections served across the Middle East. The types we sell at Neomonde are nut or seed butter based. This type of halva is crumbly and usually made from tahini (sesame seed paste) or other nut butters, such as sunflower seed butter.
The word halva is Arabic in origin and is derived from the word "halwa" which means 'candy' or 'sweet'. You can find Halva in a wide range of tastes while the most popular ones are vanilla and chocolate enriched with nuts. We have several varieties and such as one marbled with chocolate – sold in blocks.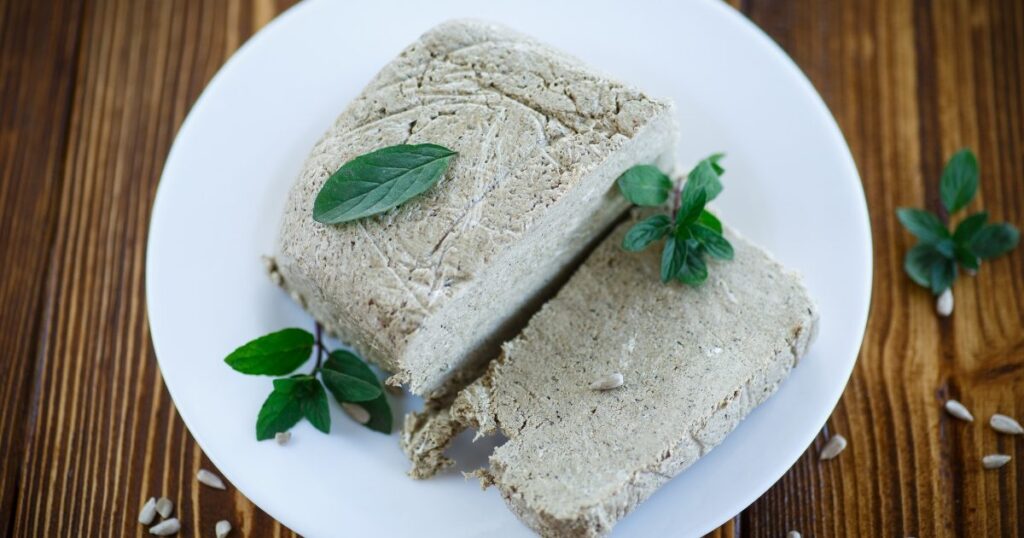 More to come…
Stay tuned. We are getting ready to release more special Lenten dishes in the next week or so which we think you will be very excited about!
We hope you have a great Lent!