What Is Falafel?
A fritter made from ground chickpeas with a blend of garlic, herbs and spices.
It can be eaten along, dipped in a sauce, or packed into a stacked pita sandwich: falafel top with lettuce, tomato, Lebanese pickles, pickled turnips, and lemon tahini dressing. It is full of protein, gluten-free, and a favorite among vegans, and meat eaters alike.
Why Falafel 

Friday

? A WHOLE day devoted to featuring this particular offering?
We thought this delicious fritter (Lebanese Hushpuppy) needed a spotlight. And here's why:
Not only are our falafels at Neomonde delicious, they are also healthy and packed full of nutrients – food that is good for your body and soul. It is, quite honestly, a superior falafel and of a quality that is hard to find because it takes time, effort, & intentionality to make.
Many other restaurants have premade mixes and flavorings, BUT the falafel at Neomonde Mediterranean is freshly prepared and made from scratch each and every day – just like our other deli recipes.
On top of THAT, we pack our ground chickpea meal with a blend of garlic, herbs and spices – particularly parsley (which gives it the vibrant green color inside), and a variety of peppers & vegetable stems to load each piece of falafel full of nutrients and flavor.
It is healthy and great tasting food from our family recipes to share with all of our guests. Welcome to the table!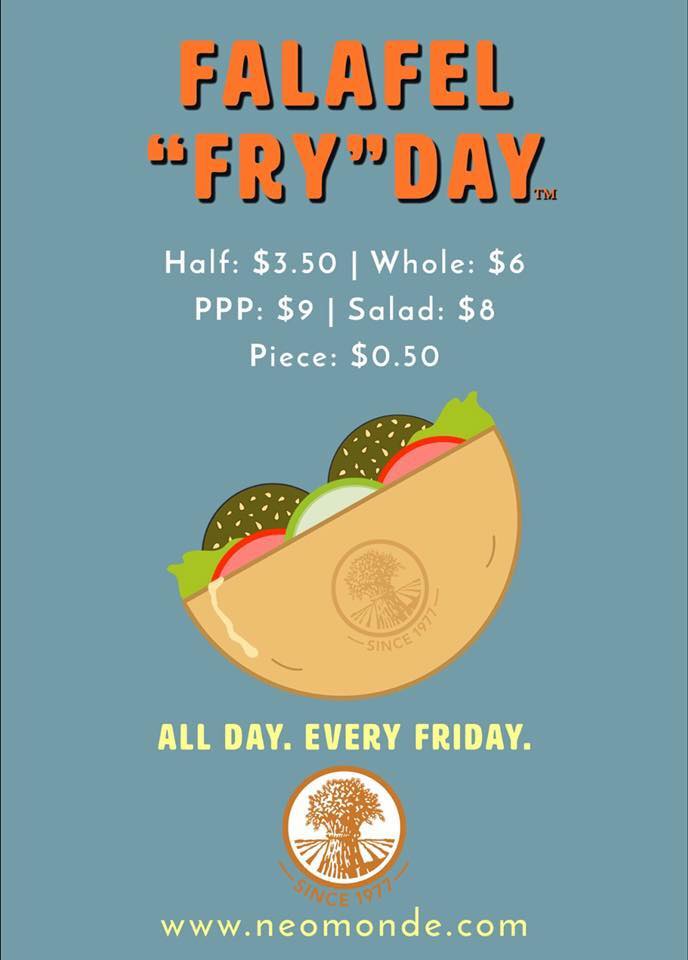 Summertime Additions: A New Sandwich Every Month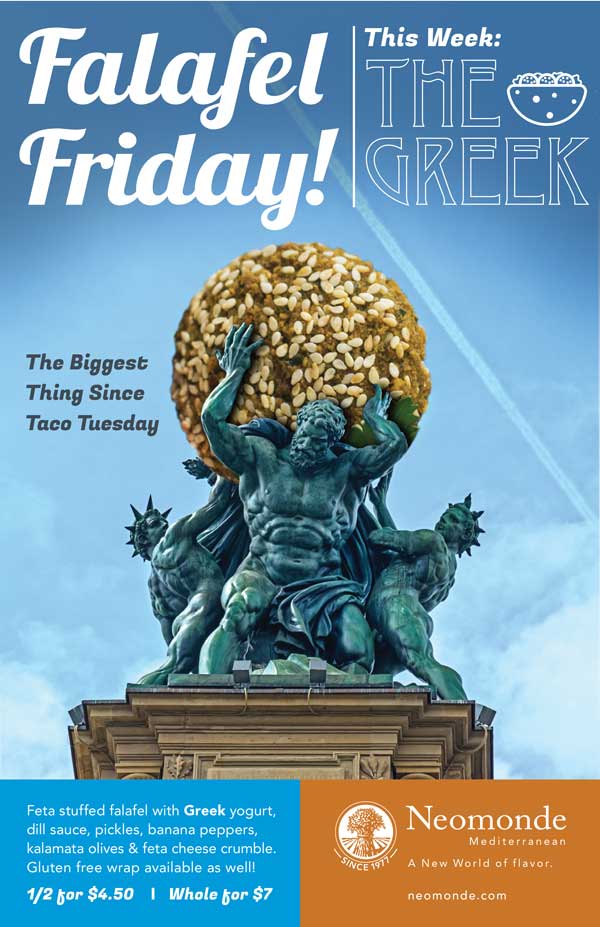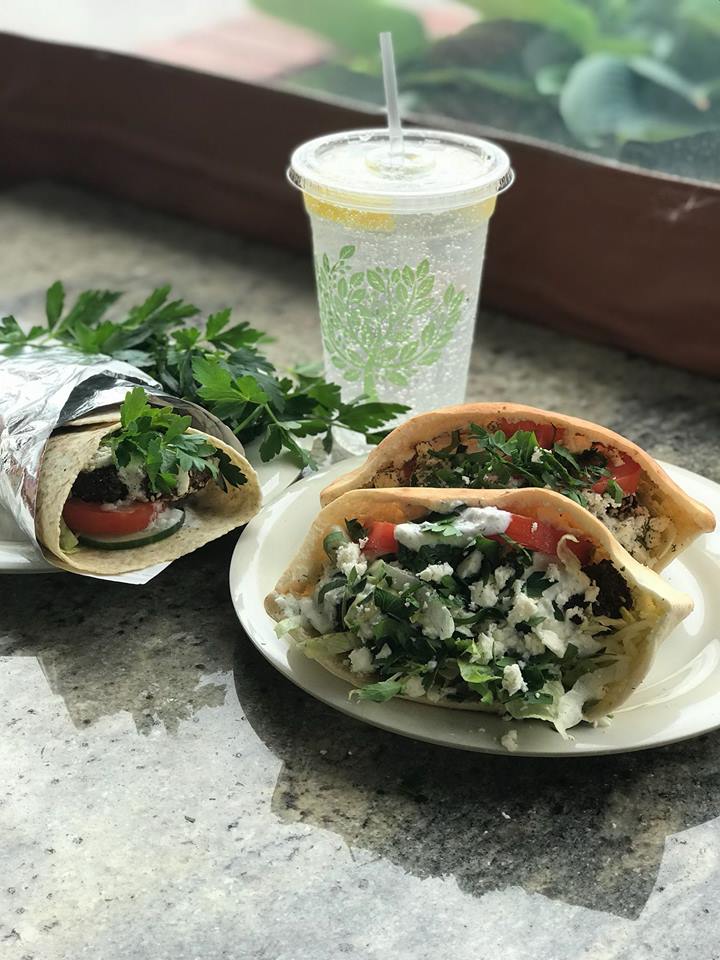 May – June Sandwich: "The Greek"
In addition to our "Classic" falafel pita sandwich, we will be releasing a new sandwich every month during the summer that adds a unique flavor and style to the foundational fritter.
Our first featured sandwich is "The Greek":
Feta stuffed falafel (yes your heard that right, feta INSIDE the fritter) with Greek yogurt, dill sauce, pickles, banana peppers, kalamata olives & feta cheese crumble. Gluten free wrap available as well.
Our head chef Betty Saleh, has a knack for melding unique & new flavors with time-tested recipes – developing New World flavors from old world beginnings. It is her creative passion, and we invite you to enjoy our other seasonal offerings as well that can be found here: Seasonal Menu
Lebanese & Greek food share a close affinity within the umbrella of Mediterranean food, but each also has some very interesting distinctions. To find out more, we invite you to head over and check out our blog: What is the Difference Between Lebanese & Greek Food? 
"The Greek" is available every Friday and will offered through the summer until mid-September.